I think this has been one of my favorite sessions. Cathryn let me do whatever I wanted to with her harp and her, we broke the law
and
we left a lot of boys broken hearted... well, she did at least. And yes, we did have an awkward clothing change situation in the HEB parking lot. :) I apologize, Cathryn, for laughing the entire day. I had WAY too much fun.
Cathryn is both beautiful and very photogenic. I think the pictures speak for themselves. But, I do have to tell you about this picture...
So, these poor boys were circling the parking lot when I was taking Cathryn's pictures against this red wall. They stopped in the middle of the aisle, blocking all traffic, and stared at her for a while. Cathryn muttered between smiles that they weren't leaving so I kindly put down my camera and gave them the "Excuse me..." look. They stuttered, "Oh, uh, you can keep taking your pictures. We were just watching you."
Okay, if that's not awkward enough. Then he says, "Hey, what is that?" Pointing to the harp. Cathryn kindly smiled and said, "Uh, it's a harp." He stared with his mouth open, "Really? It's so beautiful! I've never seen one up close." I was rolling my eyes by this time and Cathryn was as witty as ever, "Behold..." she said right as soon as I snapped the photo. Then I just started laughing as I realized the shot that I got. "Perfect!" I thought. Yeah, they still didn't leave for a while though until they had a lot of cars backed up behind them. Can't blame them though!!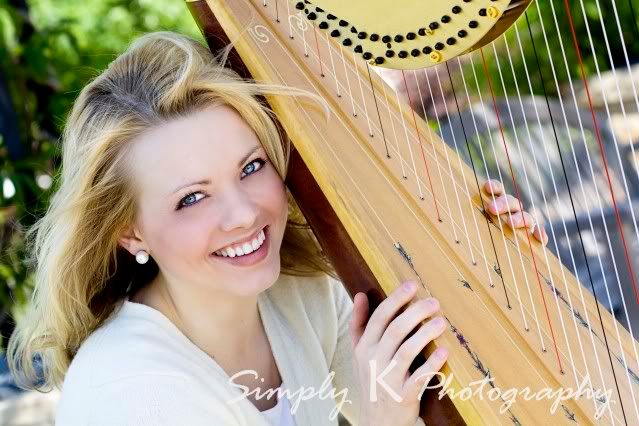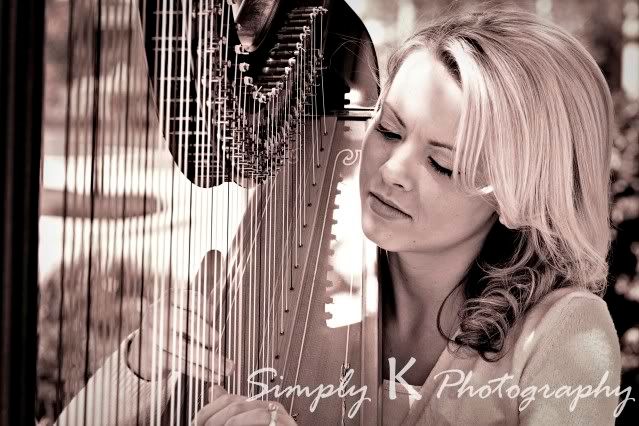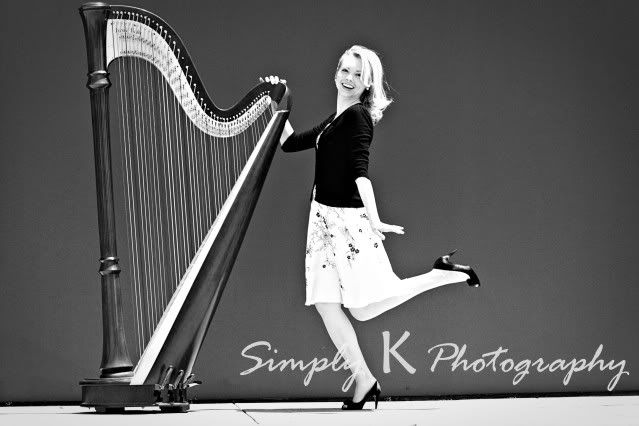 My favorite one...
Let me know what you think, and if you haven't figured out who Buttercup is, it's her harp. :)