Sam was a riot! I loved chasing this little guy around and seeing him light up when he got all of the attention. He's been working on his sign language and it was so fun to understand what he was saying being this young (I used to be a lot better at ASL; I think I just found a practicing buddy!).
I loved seeing this smile! I love his little tongue hanging out!
We're being serious now... I think I was crawling through a bunch of weeds and brush and he was trying to figure out what the heck I was doing.
Mom and Grandma were about to get him. He was slyly taunting them. :)
Oh my heavens, this boy loved water! He was soaking wet by the time we finished letting him play in the water, but those are the best things! I love just letting them play with something they enjoy. You can always get the most genuine shots.
He just sat up there and posed for me, randomly!
I love this shot...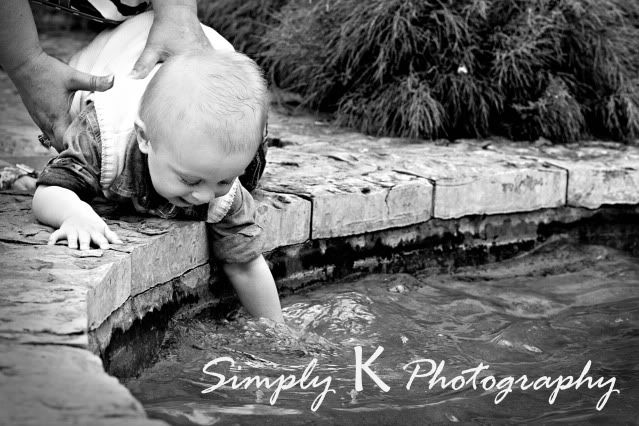 I don't know if we were allowed to do this, but the things we do for good shots, right? I have a couple where Mom and Grandma got in on the action in the fountain as well.
He started up his own game of peek-a-boo when he was being held in these next two. It was so cute!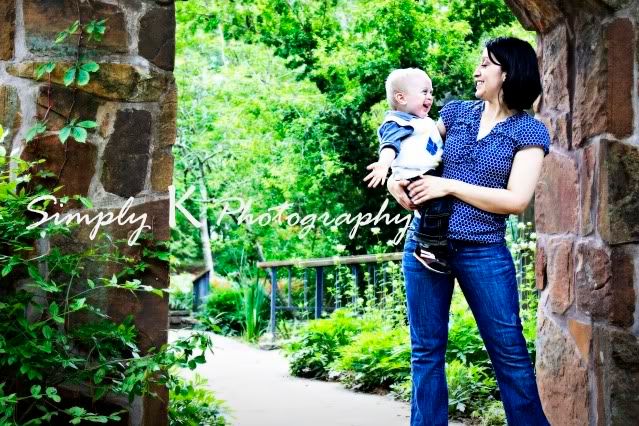 What a stud...
The end... please leave a comment and let me know what you think!